Top: Gifted; Belt: F21; Necklace: CTR ring/Vintage; Watch: Gifted; Jeans: Buckle; Boots: Gifted; Earrings: Wedding
(I'm not too sure about this one haha I just wanted to show you my boots! Oh and the belt is sideways on purpose!)
Hello lovely blogging ladies!
(and gents if there are any)
My have I been gone for so long!
I miss you all and
I miss all the lovely comments I received!
I just wanted to give you an update on my life,
like what has happened to me since I stopped blogging.
There are many reasons why I stopped blogging.
I haven't been open about a lot of it and I'm not sure I am ready to be.
Lets just say, now I feel rejuvenated,
I feel ready to take on the world,
I'm not starting up the blog again
(in case you were wondering)
Now I have even MORE going on!
If you remember
THIS
post
You will remember that I really wanted to go back to school
I simply couldn't afford it.
Not that I can now either...
(p.s.- I changed my major to social work!)
Back in November I had a very strong urge
This urge told me that I
NEEDED
to go back to school!
I don't know why I felt this way,
but I did.
I'm choosing to follow this 'urge'
And I'm back in school!!
I've been applying for scholar ships for the past month.
I'm hoping and praying for some kind of miracle with this.
So on top of my 44+ hour work weeks, volunteer work, husband, family time, and etsy,
I have 4 classes to work on!
Let's just say I found out my schedule for this coming week and I need to:
read over 12 chapters
take 3 quizzez
do a discussion board
and work on my future "bigger" projects.
I'm pretty excited though.
I know some of you are thinking... "Pshhh she has it easy."
I would tell you,
"Only if you REALLY knew how it was."
So wish me luck on my new adventure!
I'm ready to start....
How ready?
Well, school started on the 5th and I already had an assignment done the week before! (:
THATS how happy I am!!
I have been flooding my mind with positive thoughts because sometimes I
get SO overwhellmed and
my Pinterest "
Positive Posters
" have really been helping!
(take a look for yourself!)
I'm grateful for all the support I have already received,
I really need it! (:
I hope you all are doing so well and
I hope you are enjoying the new year and enjoying all it has to offer.
I hope you are accomplishing all the things you have ever wanted to accomplish!
Remember, stay positive!
You never know whose life you can brighten with one little smile or a 'hello'!
Surround yourself with positive things and you will be so happy!
Thank you all for stopping by! I hope to hear from you soon!!
Send me an email?!
moda_chic_boutique@hotmail.com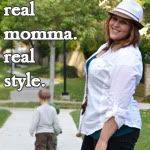 Pin It